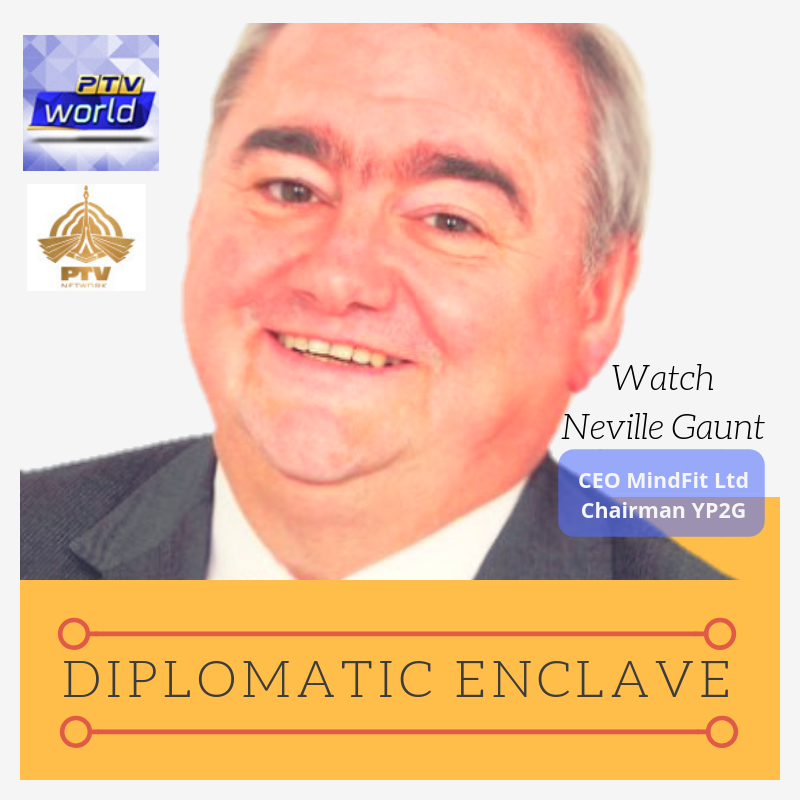 Name : Neville Gaunt
JobTitle : Chairman
Organization : YP2G
Video
Description
An exclusive interview with Mr. Neville Gaunt, Chairman YP2G and CEO MindFit Ltd. UK on PTV World (Pakistan)
Program: Diplomatic Enclave
Host : Mr. Omar Khalid Butt

Mr. Gaunt spoke in great length about his experience in travelling world over and how he found a huge gap between Attitude and Skills that employers have been complaining about.

He spoke about the newly launched product, YP2G - Your Passport 2 Grow ( www.yp2grow.com ) and how it's been considered disrupt in helping young people develop the right attitude (Can Do Attitude) and skills to improve their employability.

He also elaborated why Pakistan is becoming an ideal country to launch this new initiative and how equally YP2G is receiving an amazing response world over.