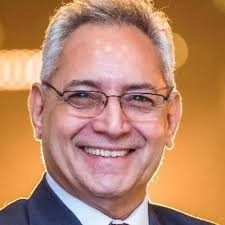 Name : Kamran Rizvi
JobTitle : Founding Director
Organization : School of Leadership
Video
Description
Kamran Rizvi
Founding Director of School of Leadership

Kamran Rizvi brings with him a wealth of cross-cultural management and leadership experience, having worked in Europe, South Asia and the Middle East for over three decades. Kamran has mostly served clients across Pakistan in a range of sectors and industries. His learning and development interventions also include clients in the Middle East, Europe and North America.
He is a graduate of Dale Carnegie Inc., and have attended various executive courses at Harvard Business School and Wharton. He has authored five books on personal improvement and leadership, and is a regular contributor of articles to Blue Chip Magazine, a leading business publication in Pakistan. He divides his time between Toronto, London and Islamabad.