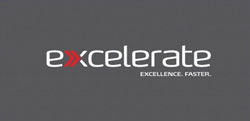 Designation :
Chief Executive Officer
Company :
Excelerate Private Limited
Mr. Zafar Osmani, the CEO of Excelerate Private Limited, is a well renowned, seasoned business professional and carries vast management and leadership experience spanning over thirty years.
In his career, Mr. Osmani served prominent organizations in senior management and leadership capacities in the Human Resources, Organization Development, Marketing and Project Management functions. Prior to setting up Excelerate, Mr. Osmani was the Chief Operating Officer at Karachi Electric Supply Company (KESC). He also served as Senior Executive Vice President and Head of Human Resources at Habib Bank Limited; as Member Human Resource Management at Central Board of Revenue (CBR); and as Senior Executive Vice President (Business Planning, Marketing, IT and HR) at Pak Kuwait Investment Company/Meezan Bank. Mr. Osmani also served American Express Bank as Director/Head of HR for Pakistan and Bangladesh and as Regional Director (Asia-Pacific Region, based in Singapore) Compensation & Benefits. Earlier in his career he also served at Gulf International Bank, Bahrain, Exxon Chemical Pakistan Ltd. and Ministry of Finance, Government of Pakistan.
In recognition of his outstanding career and services in the various industries, Mr. Osmani has been was presented with prestigious awards. These include Global HR Excellence Award, by Asia Pacific HRM Congress in Mumbai 2006; HR Leadership Award, by Times-Ascent & ITM group in Mumbai 2008; and Life Time Achievement Award, by Indira Group of Institutes in New Delhi in 2008 and by Asia Pacific HRD Congress in Bangalore in 2012.
A sought after professional trainer and speaker on HR and business related matters, Mr. Osmani is actively engaged in various capacities in professional associations. He has been making professional contributions to the HR and Management in Pakistan as a Member of Executive Committee at Pakistan Institute of Management; Member of Board of Governors at Pakistan Society for Training & Development and Member of Advisory Board, Indira Group of Institutes, Pune, India. He has recently been inducted as Member of Executive Board of Intercontinental Institute of HR Management based in Sri Lanka.
Mr. Osmani holds a Masters Degree in IR and Political Science and a Bachelors Degree in Law. He completed a Human Resource Management Program from Cornell University, USA and has conducted various HR, Leadership, TQM and other management development programs for indigenous and multinational organizations. He has also facilitated many training programs, workshops and seminars through management institutes in Pakistan and abroad.
Mr. Zafar Osmani's key areas of interest and specialization are organizational restructuring and process re-engineering, corporate governance, Human Resource Management, Managerial Decision Making, Leadership and Enterprise Resource Planning.