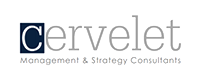 Designation :
President Cervelet Consulting and Member Board of Governors (KN)
Company :
Cervelet | Management & Strategy Consulting
A senior level professional specializing in strategic economic development planning and significant private sector entrepreneurial and executive experience. Goal focused with executive level communication skills showcasing strengths in proposal writing and coalition building. Dr. Kittredge is the Global President of Cervelet Management & Strategy Consultants.
Having worked with prestigious organizations such as Carnegie-Mellon, University of Georgia and the Economic Development Administration (EDA) at the US Department of Commerce to name a few, he has demonstrated his ability to collaborate with senior management and key stakeholders in analyzing and developing policy, leading organizational change, and obtaining results.
This vast experience makes him an expert at qualitative and quantitative skills in supporting program and performance assessment expertise.